Folk on the Pier, Cromer, May 2022 Photo Chris Gill
"It's like Bellowhead facing off Eddie van Halen. But it works a treat"
"Another capital performance, full of murder, industrial strife, visceral
naval warfare and the occasional bit of rumpy pumpy"..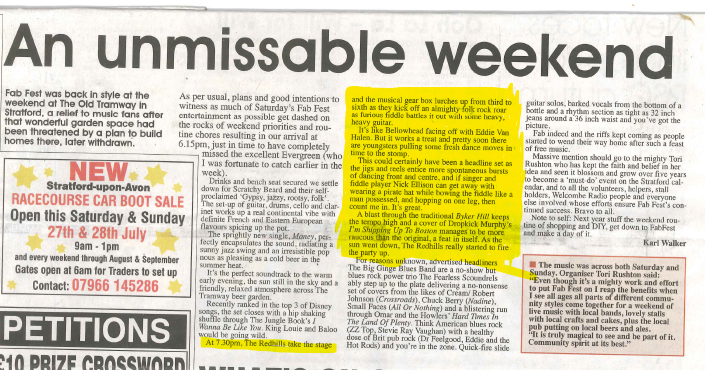 We have fiddle, electric and acoustic guitars, bass and myriad percussive and
shakey things which can be piled around a drum kit or a cahon,
depending on stage size) as well as male and female vocals.
If you need us to play a bit quieter, we can also do an unplugged acoustic set
or use electronic drumkit
We're based in rural Warwickshire near Stratford-on-Avon
and play pubs, folk (or rock) clubs, parties and festivals.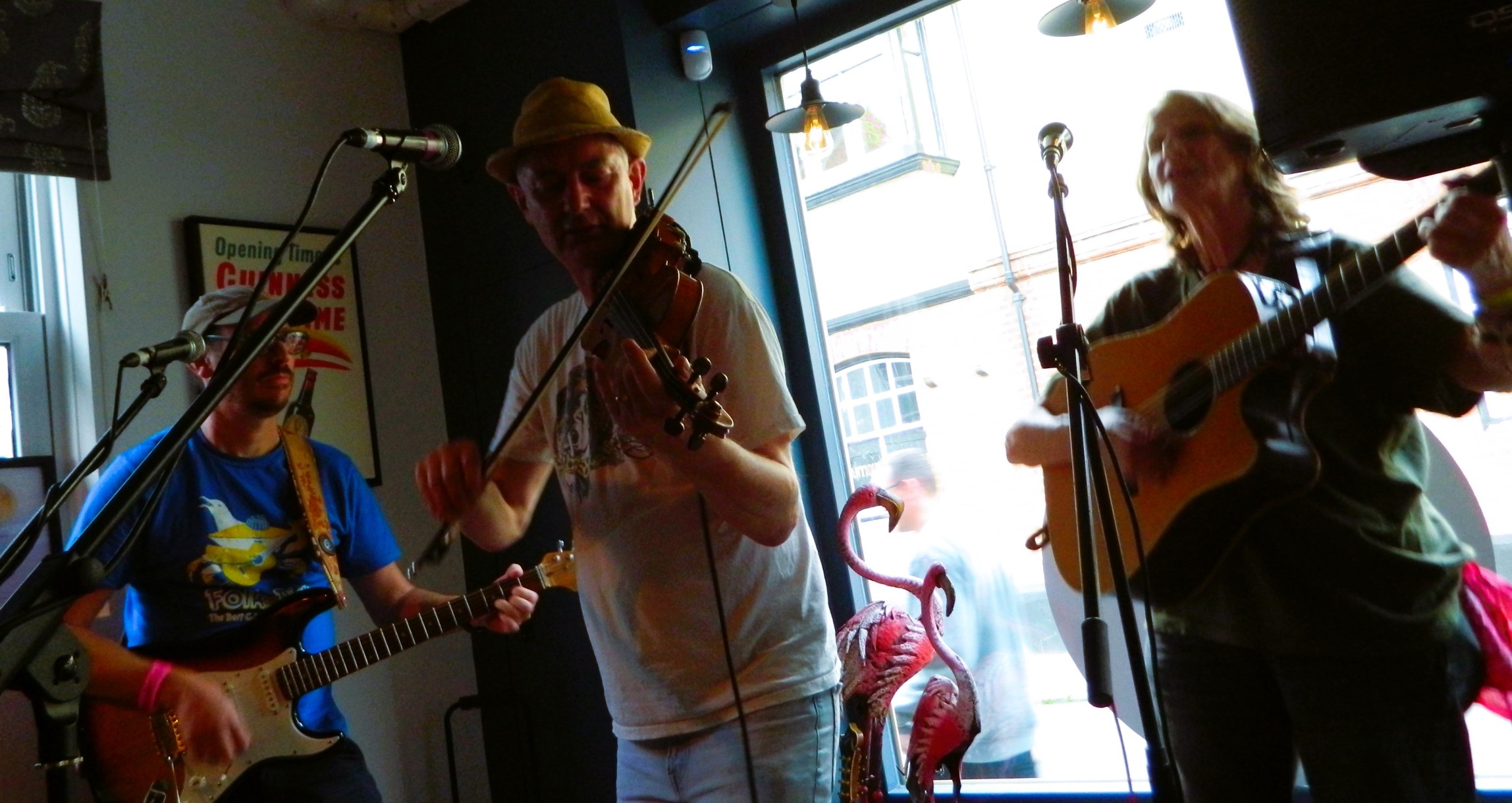 Redhills "Lite" Trio at The Keep , Wallingford, Bunkfest fringe 2023
(c)2022 ver 02x